How we can help your church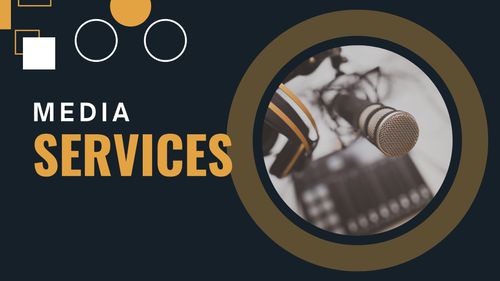 Podcast Production
Podcasting is a powerful tool for churches to engage with their congregation and reach a wider audience.
Podcasting is convenient, more so than youtube or facebook. It allows church members to replay or catch up on sermons, devotionals or other content your church may have at a time that is suitable for them; and it's easy to play in the car on the way to work.
Build a stronger connection with your church community and extend your potential reach. Listening to sermons and other content outside of church services can help reinforce the message and foster a stronger sense of community. It is also easy to share the podcasts with people and keeps all your messages collected in one place.
Working with experienced audio engineers and producers we can help get your podcast off the ground and sounding professional. This can be just for your own church or why not book a spot on the radio and share your message with a wider audience.
We can facilitate:
Giving advice on recording your podcast
Help you set up online distribution to platforms such as Apple Podcast, Spotify and Amazon Music.
Provide professional engineers to edit and produce your podcast to have it sounding its best.
Create artwork or images to suit your podcast.
Record personalised bumpers welcoming listeners to your church.
See what podcasts we have helped produced:
---
ADVERTISE WHY US?
Since its launch in January 2023, Home Radio has already attracted a substantial listener base of over 15,000 individuals, with an average listening time of 30 minutes. With an eye on future growth, we anticipate these numbers will continue to rise over the coming year.
As Scotland's only full-time Christian radio station, Home Radio offers businesses an exciting opportunity to reach a new and engaged audience. With over 3,500 churches located throughout Scotland, the potential reach of your message is vast. What if you could broadcast your message to every church in Scotland - this is precisely the platform we are building. By partnering with us, you can tap into a new and growing market and build brand awareness among Scotland's vibrant Christian community.
We can take care of everything
Home Radio is committed to partnering businesses. This is why, as well as providing regular slots for your advert, we will also create and produce your advert for you so you don't have to worry. Our team of professional audio engineers and content creators will make sure you're advert is personable to you, stress free and that you get final say in anything we use ensuring your message is conveyed as you envisioned it.
We keep costs low
To ensure advertising is available to anyone, you will find our prices are very affordable with advert production at no extra cost. We have multiple packages available to suit your needs and finances. We understand it takes time for listeners to become familiar with a brand, this is why all our adverts are billed monthly and run for at least one month.
---